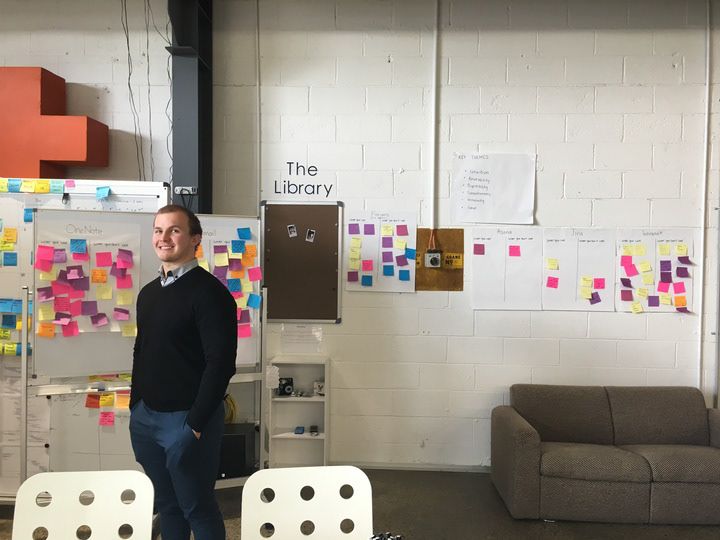 Innovating innovation
ide Group are a product development company who specialise in the medical and industrial space. Embracing the possibilities and value of design thinking and innovation, ide were seeking to codify and embed creative intelligence (CI) throughout the company. In doing so they hoped to remain at the innovative forefront of their industry and continue to produce products that solve the 'right problem'. 

An open-minded approach.
Approaching this unique project with a team comprised of an architect, scientists, product developers and graphic designer, meant that we could explore this complex problem space with an open mind and plenty of ideas. The team drew upon their ability to break down and reframe this brief so that the real needs of ide staff were met when it came to implementing this complex knowledge.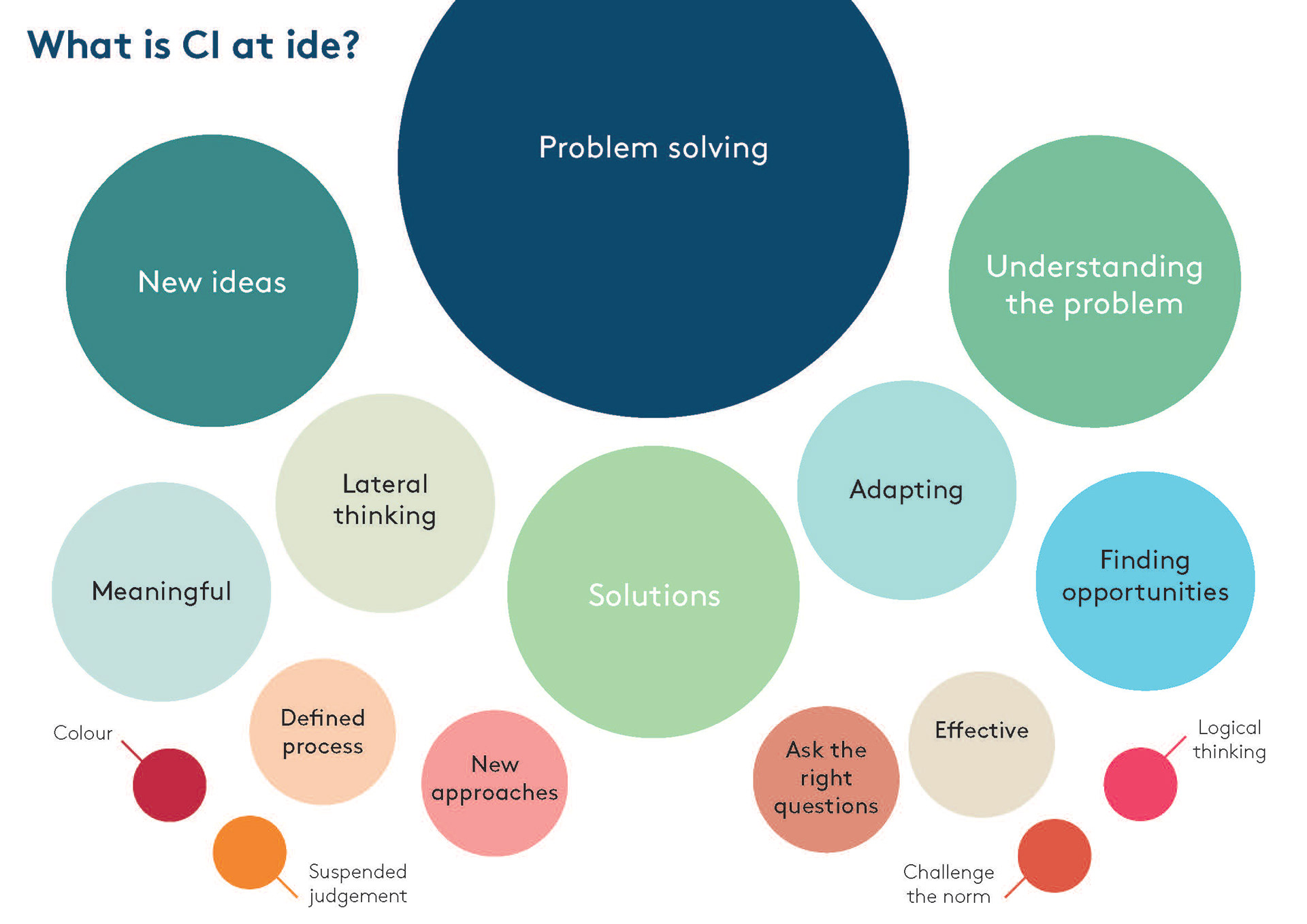 Tacit to explicit knowledge.
Early on, the importance of principles in codifying and embedding CI within ide was identified. The team worked with ide to co-create, test and refine 6 key principles that captured the innovative and successful ways in which ide worked. In attempting to make tacit knowledge explicit, it was important to draw upon our teams varied disciplinary perspectives as well as our experience of working with CI. This meant we could develop a common language around CI and ensure it spoke to staff from different backgrounds and disciplines.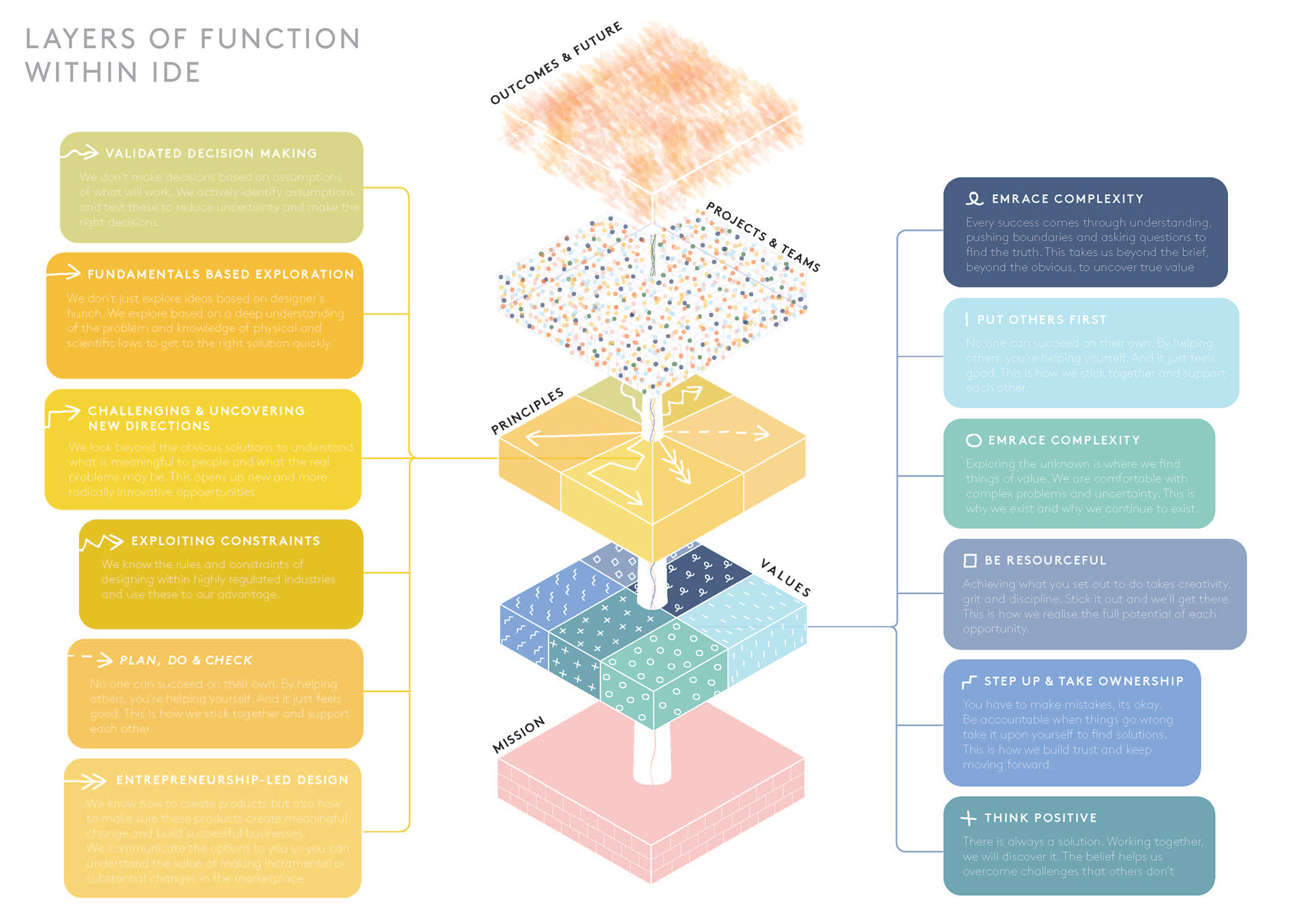 Challenging an industry.
In response to this brief, the team develop a visual diagram and prototype model that captured the role and function of ide's mission, principles, values, projects and outcomes. The visualisation engages staff in the layers of ide's CI functionality that when understood, allow staff to implement it in their own work. Acting as an education tool, it is proposed that the visualisation is used in the internal review process to guide the progress and projection of projects. Equipped with this educational tool and codified knowledge, ide has the ability to further solidify their place at the cutting-edge of their industry and inspire others to do the same.