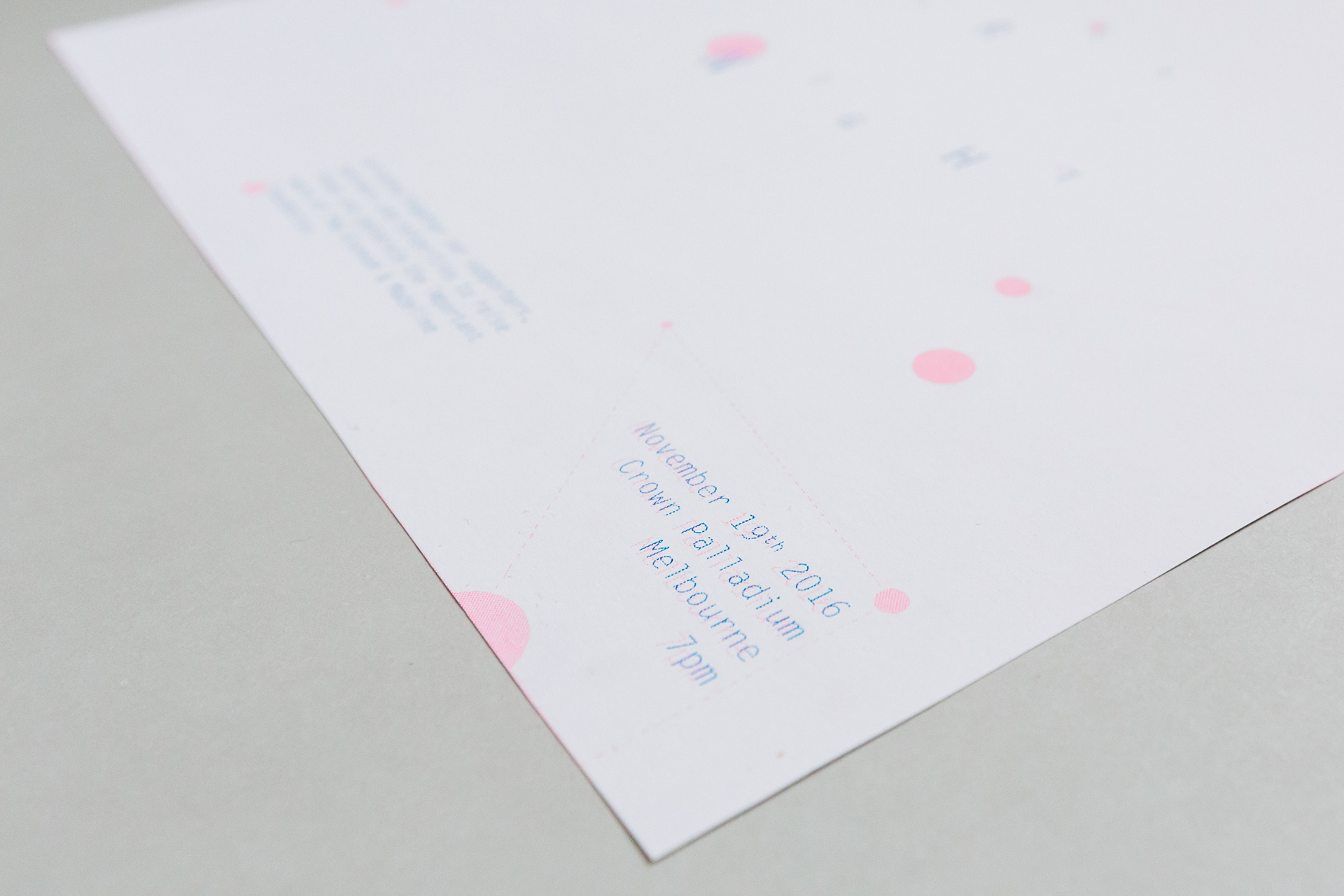 Designing for cause.
Designed for the Alannah and Madeliene Foundation's annual fundraising ball 'A Starry Starry Night', this custom design is an invitation and poster in one. With soft, bright colours printed using a Risograph printer, the simple constellation illustration alludes to the two sisters who were tragically lost in their childhood.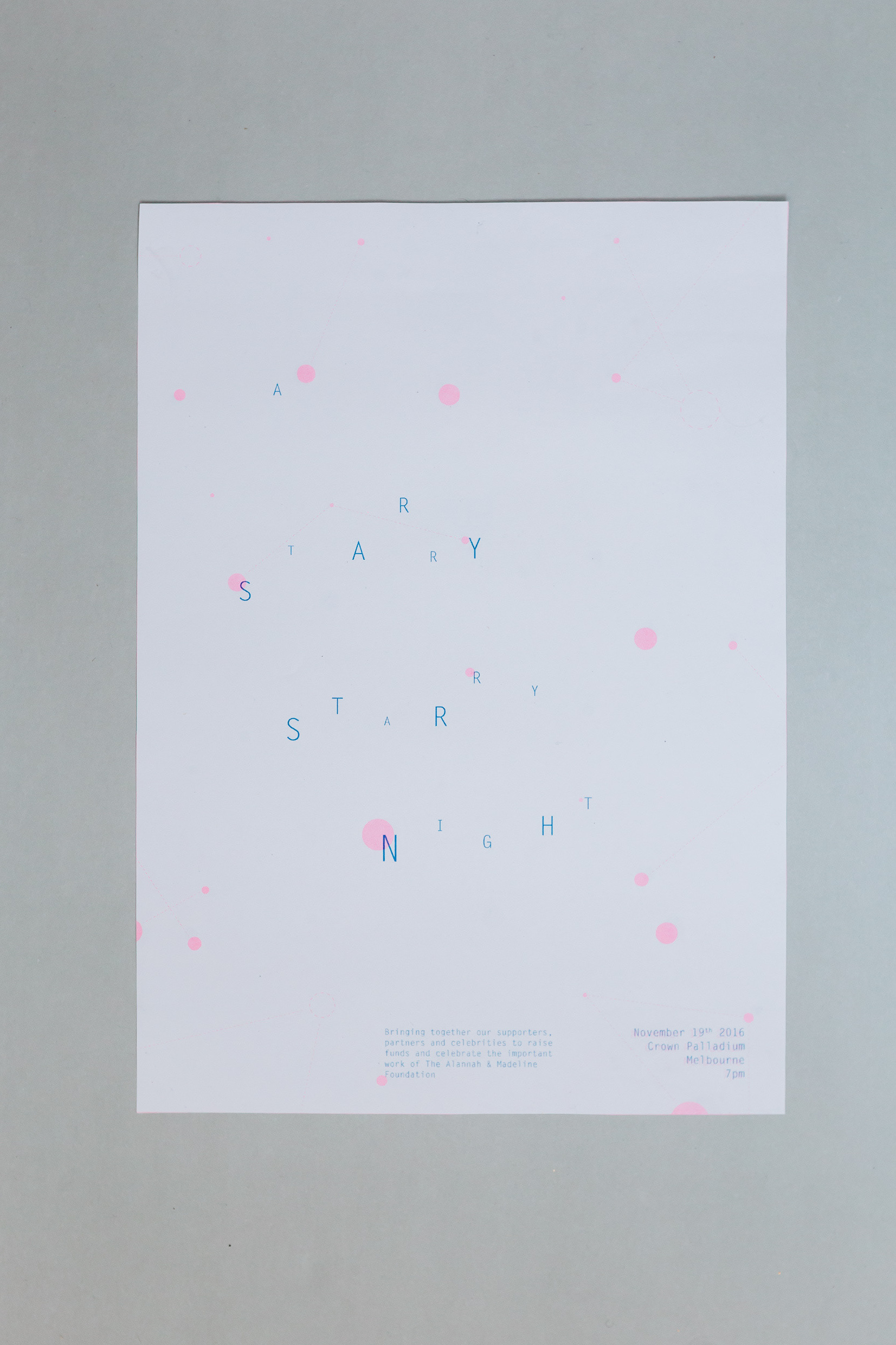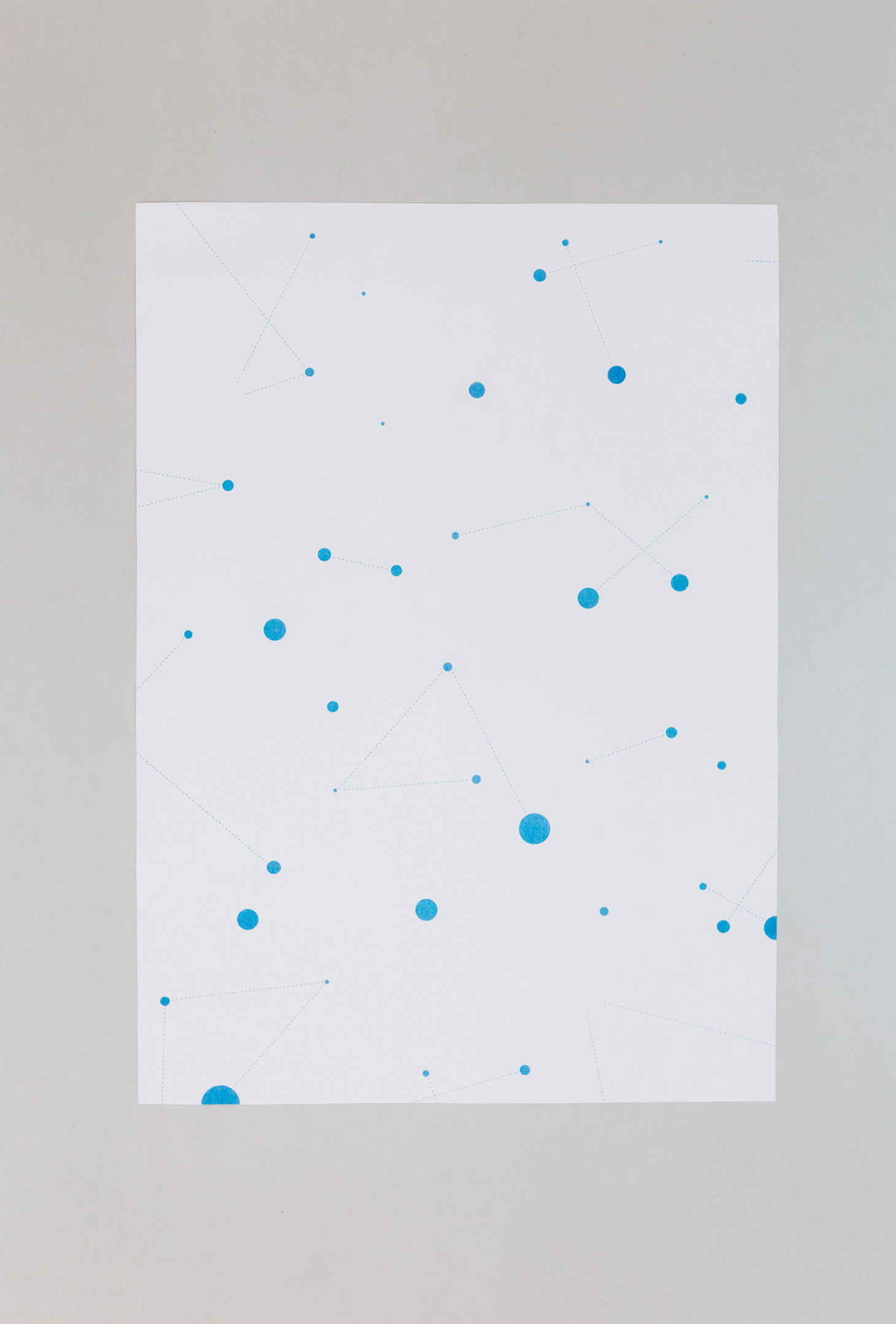 Discovering the story.
Featuring a custom fold, the print invites the recipient to gradually discover what's inside, eliciting curiosity and intrigue. Once opened the invitation can be viewed as well as the poster on the reverse side, acting as a beautiful and constant reminder of this important event and cause.